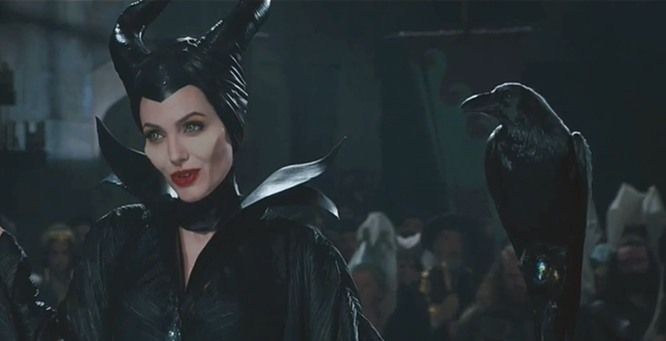 in the tradition of
fine prints
, the tale of Maleficent reminds us that just because someone tells us that it is love, it doesn't mean that it is so. as she tells Diaval, her loyal raven/wolf/dragon/aide:
"there's no such thing as true love's kiss"
this was a winner. as my friend Chris pointed out, whoever thought that Angelina Jolie was perfect for this part, should get a raise, a bonus and everything else.
Maleficent tells the story of a fairy, the fairest of them fairies, the strongest and most powerful, who fell in love with a man, whose greed for power made him betray her. instead of killing her, he cuts off and steals her wings as proof of taking her life so that he can be king. she didn't start evil, she was in fact, the protector of their kingdom and keeper of the peace. until he cut off her wings.
as the movie progresses, you do see that Maleficent was not really a bad person, and that she did watch over the princess that was to become the Sleeping Beauty. moreso, in the end, Prince Charming doesn't always break the spell. in some ways, i even thought the bird (the raven, Diaval) had more character than he did.
this is a perfect example of people not really being mad, bad or evil until you bring out the worst in them. things, people, are not always what they seem.