listening to Thirty Seconds to Mars' Night of the Hunter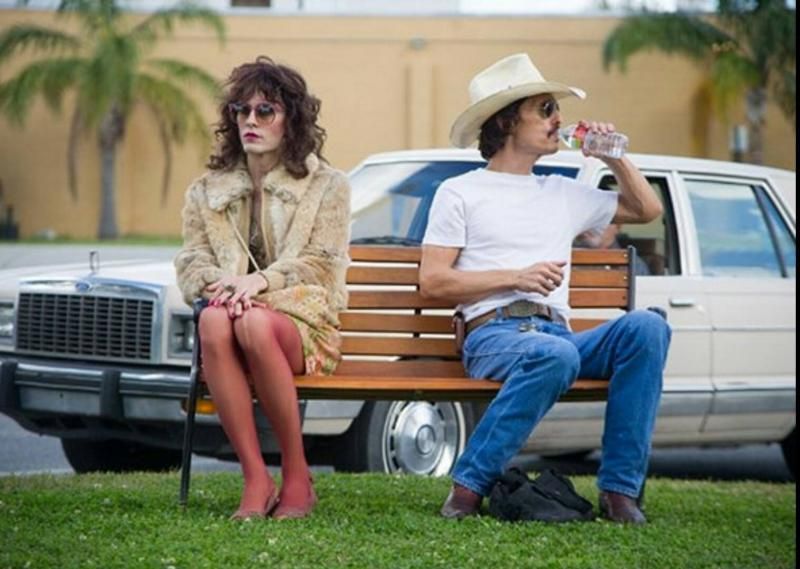 a few months ago, while listening to the song City of Angels, i asked the question,
why isn't Jared acting anymore
and months later i hear about this movie called The Dallas Buyers Club. early this year, Jared won an Academy award for Best Supporting Actor for the same movie. i didn't even know the band already visited the Philippines. i was too busy transferring my life from one company to another at the time.
anyway, i just saw the movie and let me just say how much i adore Jared Leto. i love him for his music and like i said, i've only seen a few of his movies but i adored him on this one. i wanted to keep him. the dedication that he put into this character is astounding. not to mention, he brought, strangely enough, to a very serious film, some humor. i thought he was really cute, even though the movie and its theme was heavy. not to mention, i couldn't stop staring at how beautiful he was.
of course, you know what the movie is all about:
in the early eighties, a lot of people didn't know about this disease called AIDS the way we do now and they who had contracted the disease all decided to help each other get all the medication they could grab in order to survive it. Ron Woodruff (played by Matthew McConaughey), a very homophobic man who got it while engaging in unprotected sex with an intravenous drug-using prostitute didn't want to have the disease as it associated him with the homosexuals he so hated. but he realized he could make money out of it, and after meeting Rayon, played so fabulously by Jared Leto, a very unlikely partnership and friendship began.
in the end, Ron came to appreciate the friendship with Rayon and somehow did care about him, based on how upset he was when Rayon died. in the weirdest way, he showed compassion for Rayon and the LGBT community, showing how getting the drug to survive mattered more to him than the money itself. my favorite scene was when Ron arm-wrestled his old buddy TJ to shake Rayon's hand while they were in the grocery store. then like some strict dad, he picks up the potato chips from the cart, throws it to Rayon and asks him to put it back. priceless.
people have mixed emotions about this movie. they loved it, they hated it. they thought it wasn't a true portrayal of actual events. i just thought it was awesome.