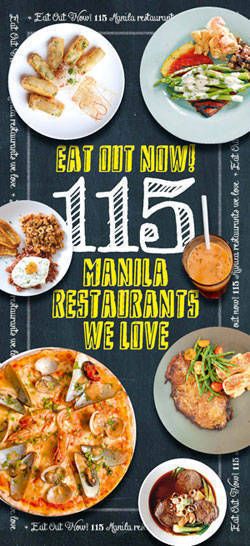 Alicia Sy's Eat Out Now

my friend recently gave me a book for Christmas, called Eat Out Now, by Alicia Sy. he said that since my other friends and i liked to eat out, and i am in the "business" of suggesting to people where they could eat, the book would be very helpful. it actually is, although i did notice that some of the places i like to go to aren't there. maybe the blog already featured it because that's where the idea for the book was based. the book also features essays from other writers who like to eat (or food bloggers) so it's very insightful. it also takes into consideration your budget :)

i obviously like to eat and i am open to trying new things whenever i can, so this book is a great help. of course, it doesn't stop with the one hundred fifteen restaurants in Manila mentioned there, but it's a start.