so earlier today, i decided i was going to cry my eyes out because of my frustration. i was frustrated about where my life was heading, i was frustrated with you, i was frustrated with the problems my parents left me with. i felt so helpless i took the advantage of the opportunity to cry in the office while my companions weren't around yet. i spent about twelve minutes, at least, just pitying myself, crying my eyes out and blowing my nose. the weird part about it is that, i'm wearing red and red is supposed to be a happy color for people in other jurisdictions. unfortunately, it is not mine.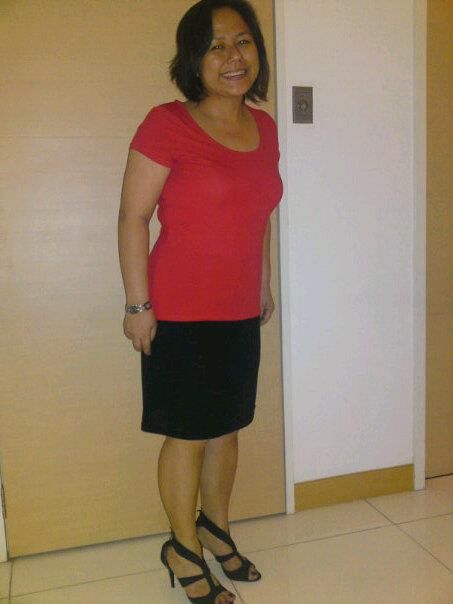 top: Marks and Spencer
skirt: an old store called Anonymous
shoes: Charles and Keith
thankfully, i have a roommate/colleague who likes to indulge me when i have "girl days" and she takes pictures of me when i'm wearing a dress so i can post them. proof that i'm exerting effort on trying to be a little more feminine. that really cheered me up.
you wouldn't notice from this picture that i was crying hours earlier, would you? all you see is me trying hard to hold my stomach in.