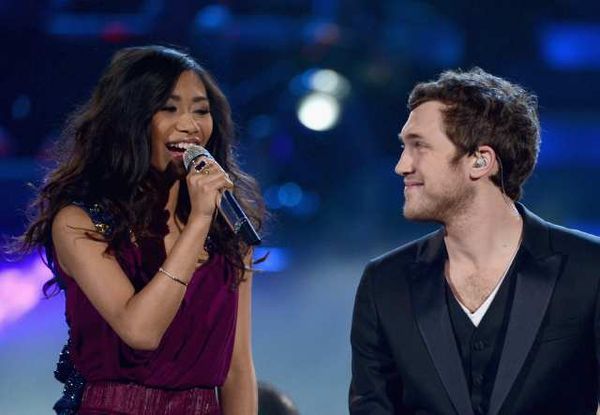 i knew that Philip was going to win. there is a trend going on in America where the more talented of the two finalists doesn't win but is more successful than the actual American Idol. Adam Lambert became a bigger sensation that Kris Allen, Katharine McPhee was more popular than what's-his-face Taylor Who(?) and while David Cook is just as talented, even more, as David Archuleta, the fact that the younger David is into pop music makes him more popular than David the winner. sorry, what? Lee who?

yes, yes, we've had too many white guys with guitars winning on American Idol and never hear from them afterwards. Phillip Phillips is no exception. we especially feel strongly about this because he went up against one of our own, 16-year old Jessica Sanchez. at her age, the pipes of that kid, her voice is astounding. and because she is young, you know that she'll be so much better in the years to come.

i love that kid. of course, Regine Velasquez's version of I Don't Wanna Miss a Thing is so much better, but that's because she hasn't heard of it yet. and the quality of their voices are so much different. you know that this kid can grow up to do greater things and because she's based in the US, she'll be able to do so much more. she is so much better than Jasmine Trias, or Charice. where is Charice, by the way? whatever happened after she cut her hair?

anyway, my officemate and i were looking up videos of Jessica back when she was still young and we saw how she started developing her talent, singing publicly when she can. you can tell that even as a child, she really wanted this and she has worked hard to hone her craft. she will really go places.

see you soon here in the R.P., kid. we are very proud of you!!!