over the weekend i bought a book for me and i got the same book for a friend for his birthday. i chose most of his books for him, i guess, and some of my books are still with him. that book is currently being shown in Manila already. the challenge was to finish the book before going to see the movie, which i know is very difficult for him because it is much easier for him to go watch than it is to finish reading a book.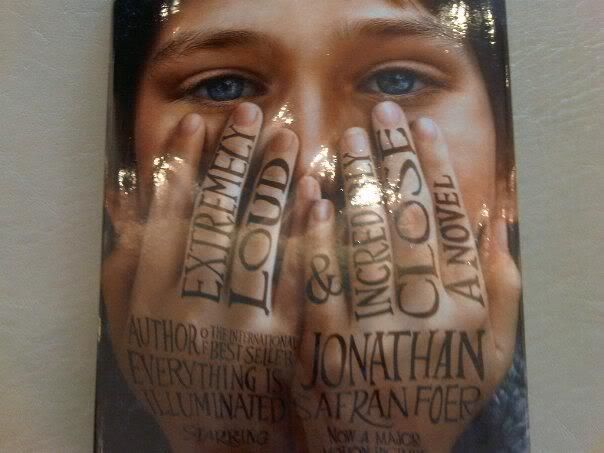 i just finished the book a few hours ago. i am moved as much as i am disturbed by it. i'm surprised at how easily i finished it, but i made sure to enjoy every word.

the story is about a nine-year-old boy, Oskar Schell, an intellectually curious and sensitive child, with an active, and sometimes crippling, imagination. he lost his father to 9/11. upon finding a strange key inside a blue vase in his father's closet, he wanders New York, searching for its meaning. the book also tells the story of Oskar's paternal grandparents, their childhood, courtship, marriage, and separation before the birth of Oskar's father through a series of letters addressed to either Oskar or his father. i'm looking forward to seeing the movie, although i'm pretty sure it is every bit as depressing as the book, but every bit as meaningful to whoever reads it.

" . . . if things were easy to find, they wouldn't be worth finding . . ."