"farewell to my friends, i thought i'd leave you all behind . . . "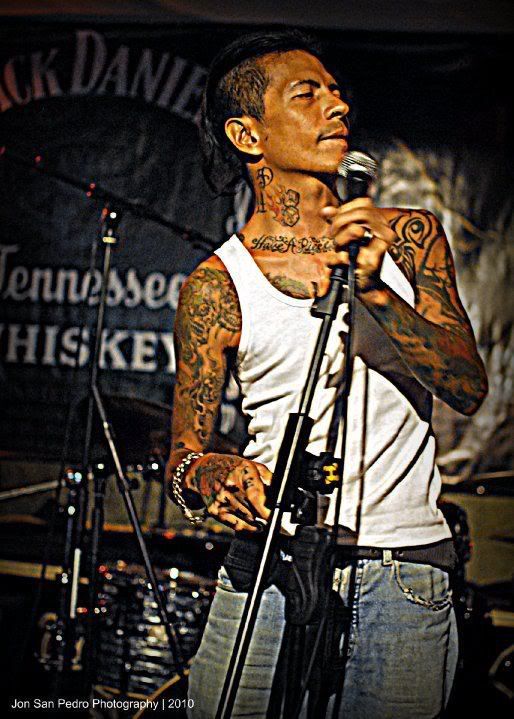 it was in 1997 when i first got introduced to Karl Roy and the music of P.O.T. we produced a show for them and another band, Sugar Hiccup, as it was for a college project. since then, i had been obsessed with the man and his music. i even infected my friends Beth and Tina and had them watch the band with me. of course, i wasn't that obsessed. i still had curfew. i listened to them when i could, saw him and his band when i could.
in March 1998 we learned that Karl needed to go through open heart surgery. we watched a benefit concert in his honor in this place called the Music Museum. there i saw the band Sandwich for the first time. i saw living legend Joey "Pepe" Smith perform with the Eraserheads. he was playing lasso with his microphone and hit Ely Buendia in the eye in the middle of Teacher's Enemy #1. we watched Basti Artadi perform P.O.T.'s Overload, Karl's brother Kevin perform Ulitin and the late Anabel Bosch sing Piece of This. my late father scolded me a lot back then for coming home late, but i thought it was worth it.
P.O.T. eventually disbanded and Karl formed the band Kapatid. the band was originally made up of some of the industry's heavyweights: Nathan Azarcon (Bamboo) on bass, J-Hoon Balbuena (Kjwan) on drums, Ira Cruz (Passage and Bamboo) on rhythm guitars and the late Chico Molina on lead guitars. they went on to make more great music. the band has seen a lot of line-up changes but has become a solid force in the music scene.
in March 2008, they had to hold another benefit concert for Karl because of multiple strokes he suffered. you have to admit, in the industry that Karl is in, it's hard not to be exposed to old habits of drinking and smoking and the heart can only take so much. as much as he was notoriously known for living the rock and roll lifestyle, he was still better known for the great music.
at 1.01am this morning, his sister Kathryn released an announcement in Facebook that Karl had already gone Home. he was such a brilliant and beautiful soul, very much devoted to his craft. he is an icon of our times who will forever be missed.
" . . . no more loneliness, no more emptiness, no more melancholy . . . "
photo courtesy of http://www.facebook.com/jonsanpedrophotography