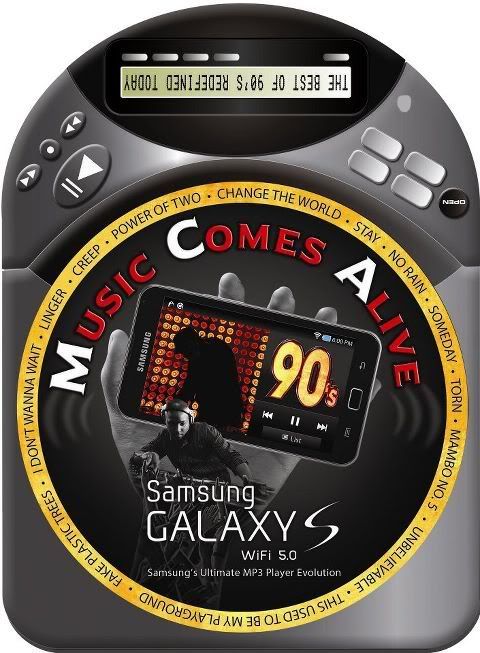 so i dragged my friends over to McKinley Hill in the Fort. i almost didn't want to go, but since it was my idea to watch the album launch, i had to show up.
i wish i didn't.
i wanted to see the bands. unfortunately, the bands performed at Eastwood the other night when i had work and they reserve the boring pop and bossa nova cover people for The Fort. let me guess, the artists are supposed to match the, uh, crowd?
it didn't really work for me. it's bad enough that the album is all about covering 90s hits, but the artists who performed on that show made money doing covers.
i also don't see the point of strumming a guitar when you're being accompanied by a minus-one.
i'm looking at the line up and while i like all the songs, the first seven songs (yes, the ones covered by the bands and alternative artist Miguel Escueta - he is under acceptable norms, an "alternative artist") are the only ones worth listening to in this album. for the other half, i recommend listening to the songs in their original state.
the only good thing about being out last night is seeing Scotty (he was the host) and having a picture taken with him. i felt so bad that he kept on talking on stage and nobody was paying attention. but i guess he knows that it's part of being the host's job.
***
i didn't really like Scotty at first. of course, i first heard him on air while looking for an alternative radio station after NU107 closed down so i hated everything and everyone i listened to. i thought he was a Filipino trying so hard to fake a Scottish accent. it turns out, he is a Scottish guy who's trying to adjust his accent so that his Filipino listeners can understand him. chances are, if he spoke in his native Scottish tongue, you wouldn't get a word out.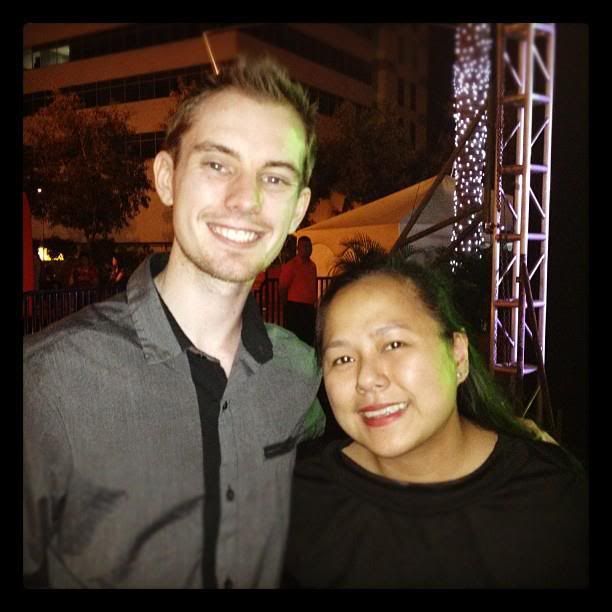 i still love Russ Davis, Mondo, Francis Brew and all the DJs from NU107 who are now working for DigRadio. but that's the point, i'm not online all the time so i have to find other alternatives. hence, the fascination for Scotty and this other DJ, Gino Quillamor.
some other time.