Day 1
It is embarrassing that the airport that hosts most of the international departures and arrivals here in Manila is also one of the ugliest airports all over the world. We probably had at least three brownouts before even leaving the country. it was pretty boring, not being able to go out and smoke. It starts, the countdown. A lot of people have been advising me to slip in a few cigarettes, since we will just make a quick stop to Singapore before reaching Thailand but I didn't want to risk it.

When we get to Singapore, I noticed that everyone was going the wrong way, meaning taking the left side as their right of way. It was confusing at first, bumping into people but I got used to it. I think we only spent about an hour and a half there, just taking quick pictures of the Merlion and the other buildings before preparing for our next flight.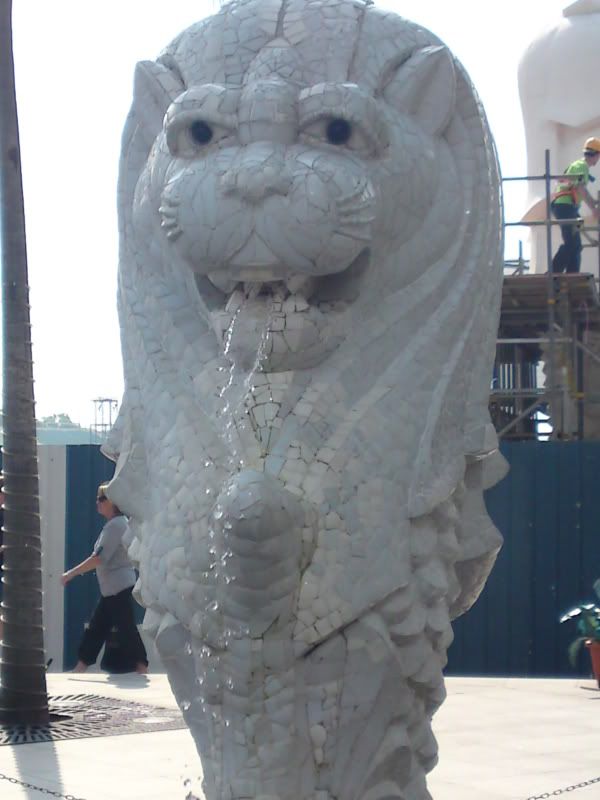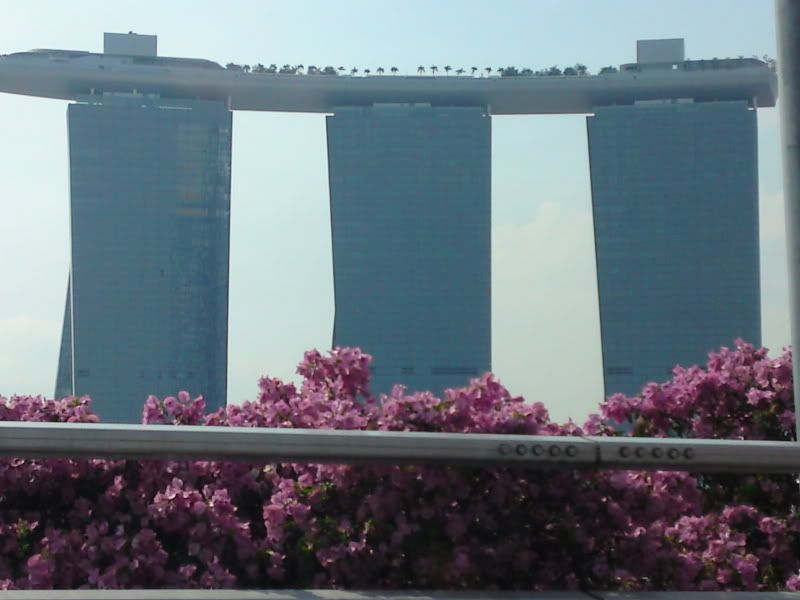 Upon landing in Phuket, we set out our tours for the next two days so that we wouldn't waste the time out here. While they were haggling with the man, I helped myself to getting a pack of cigarettes. It's funny how it says that the pack was made in Batangas but it doesn't taste anything like the cigarettes here in Manila. I lasted fourteen hours before I got to my first cigarette out here.

There were so many motorcycles in Phuket. More motorcycles than there are actual cars and other vehicles. There are many prostitutes too. Apparently, it is legal to do tricks here for men, women and transvestites. The Patong night life reminds me of what Malate used to look like when we still had the US Military Bases here. Many foreigners. Many kids in the street. Many scalpers. Many scammers. But then, you can get that anywhere in the world. If I did, maybe I shouldn't have left Manila then.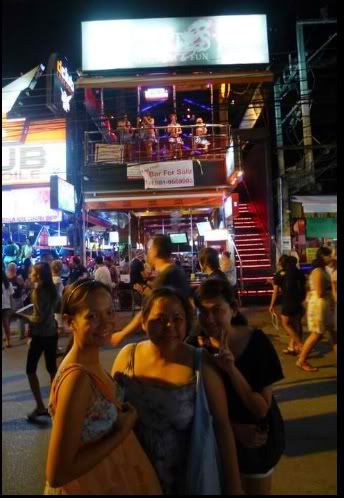 Day 2
While in Thailand, a lot of people are very respectful, I still think that the RP remains to be the most hospitable country in the entire planet. Case in point, here in Thailand I realized that when you haggle to get the least price for a service, you are getting exactly what you are paying for. You pay so-so for a service then you get crappy service. The trip to the beach we had lasted at least three hours in a packed boat and we only spent one hour in the beach where the boat didn't even take us safely to shore, just in case there were some of us who didn't know how to swim. There are Filipinos who would scam you for this and that, but at least they have the courtesy to get you to the shore. They don't assume that you know how to swim. I was so disappointed with that whole beach trip. Not to mention, I burnt my forehead. Our beaches are even more beautiful than theirs. Maybe they're equally beautiful, I just got tired of swimming to get to land so my judgment is impaired and I'm greatly furious. I had to swim for both my friend and me so we won't die. We could've died. so much for enjoying snorkeling.




I also noticed, being in a different country, that everything tastes different here. Like food, water, even soda, have this bitter aftertaste. Like herbs and spices. I don't know why. Maybe if they went to our country, they would've said the same thing about our food, our water, our cigarettes.

We look for a place to get an authentic Thai massage. Yes, no additional service (meaning sex) needed. I just needed to get rested and no better way to do that than to pamper your whole body. That was the best. I think that was the best thing out of this whole trip. I don't get to be pampered when I'm at home (meaning Manila) because I'm too worried I'd enjoy it not to go to work. besides, the last time I got a massage in Manila, it was more of a beating than it was pampering.

Oh my God, why does everybody here think that I'm pregnant?! I love eating. I can afford to eat a lot and I have more time to stuff food in my mouth than I do getting rid of all this fat so just give me the damn massage.


Day 3
It's a Sunday and we're all having breakfast and you ask me how I am. You even wanted to call me. it's just too sad that I can't talk to you, even if I wanted to. Besides, the whole idea of this trip, or at least, one of the ideas about being in this trip was to try not to make any contact with you. I can't do that if I'm still worrying about how you are over there while I'm out here and vice versa. But thank you for asking, though.

We visited temples. The original gold Buddhas are in Bangkok but the ones we checked out here almost look like the same thing. I just wish there were translations for the signs on every Buddha pose. we wanted to go to church and we had our driver take us to church. Of course, he sees a cross, he thinks it's a Catholic church so the nice ladies told him where to take us. we say our own prayers for safe journey back home. I just wish that I still have occupation when I get back, that's all.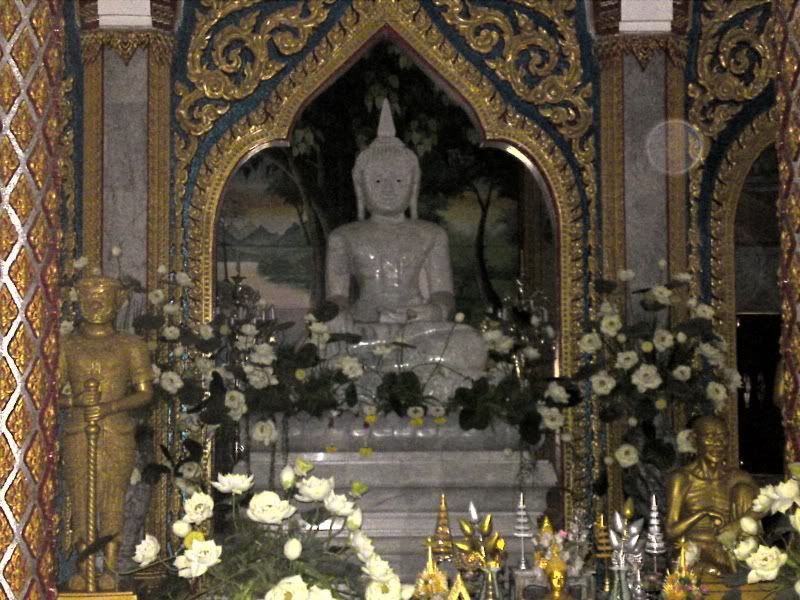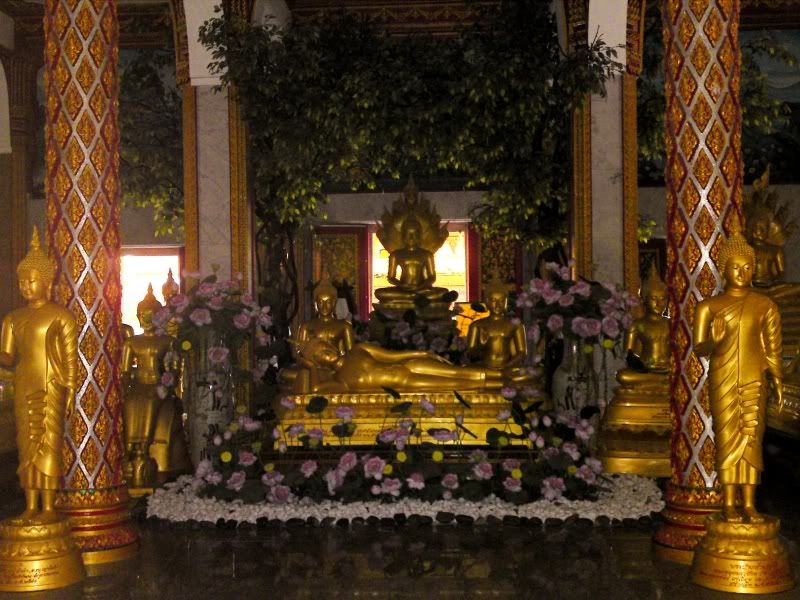 we drive to the mall, they think we're from all sorts of places. To them, we all look the same, sound the same. The same way they all look and sound the same to us. It's so hard to get anywhere when there's a language barrier. Unlike Singapore, not too many people in Thailand know how to speak in English and unlike Singapore, there aren't too many Filipinos working in Thailand so there's some sort of gap.

We had another foot pampering session and I was surprised with all the tools they were using. Of course, they invented the art so no questioning the tools they use, right? When we got home, we started packing our bags.

Day 4
We do last minute checking of our bags, tickets, money. I try to send a message through to a friend to see how the weather is back here and to know how you are through other people before I finally get there. I get my answer. I'm back and I'm hoping to see you when I get to the office but I don't. I haven't even been really back yet and yet, I already have too much to do. I have people blaming me that I'm not here so they can't do their jobs. I'm here all the time and people can't do their jobs properly. It's like they can't do without me so what difference does it make?

So you do get mad and you let me know that I should go home since it's a US holiday anyway and you tell me that I'm tired from my trip so I should eat first then go home. you even said you would've dropped by just to join me but I didn't ask you anymore since I know you're tired too. You needed a break too.

Home at last. Sleep.