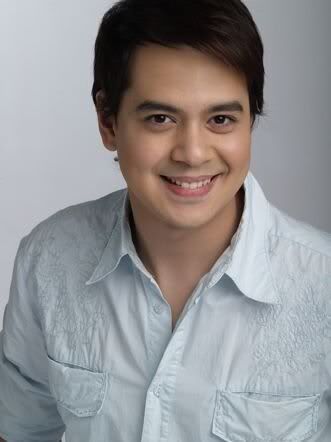 while waiting for the mall to open so i can do my grocery shopping, my friends and i watched the Filipino version of the romantic comedy entitled My Amnesia Girl. i don't particularly like watching films from the big studios because they're very unrealistic and they capitalize on our socially ignorant society in order to make money. this was one such commercial film. it gives women the false hope that there is some guy out there who's attractive, sweet, independent and intelligent who will re-enact their first up to their twenty-eighth birthdays in the pursuit of true love and happiness. it gives women the false hope that men sit down and drink and talk about how to please women, win them over and prove to them that they are the only one. when two or more boys get together to drink, they're not crying, staring into nothing and restless talking about love. they talk about sex. when a group of guys do talk about love that way, they're all gay. if they're straight, they're most likely not talking about you.
John Lloyd is the hottest thing to hit the movie screen right now. no offense to Diether Ocampo, Jericho Rosales, Piolo Pascual and their fans. John Lloyd is the boy-next-door. he's the guy you want singing Smokey Mountain's Kailan to you while waiting for it to rain. he's the guy you want moping after you when he sees you with another guy the first or second month after you break up. he's the guy you want your mother to meet as your boyfriend when you come out to her. he's the guy you want to be the one to put post it notes all over your house with cheesy pick up lines written on them just to show you how much he loves you. but not all guys are John Lloyd. the pretty ones like him are either taken, gay or running after women with legs like that of Toni Gonzaga's or facial features of Bea Alonso. if you're funny, you sing very well and you're a doormat long enough like Sarah Geronimo's character in that rain maker of a movie, you just might get a guy who looks like John Lloyd. sadly, we're all not that blessed.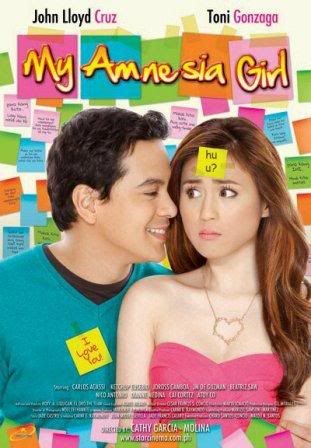 My Amnesia Girl (as if you didn't know) is about Apollo, an independent good looking guy running his own sales firm who has been a bachelor for too long. on the wedding of one of his pals, they look back on all the girls he's dated in the past and come across the memory of his first love, a photographer named Irene, whom he referred to as the woman who would most likely make fertilizer out of him. enter really really really really cheesy lines. i mean
REALLY CHEESY THAT HEARING THEM MAKES ME LACTOSE INTOLERANT.
they're funny and most people, men and women alike, are stupid enough to use them as pick up lines. yes, they actually work on most people, when they should be more like Anne Hathaway's character in Love and Other Drugs (i will watch that – she reunites with Jake Gyllenhaal who was her boyfriend in Brokeback Mountain) whose trailer i saw this morning as well. he walks up to her and says,
"
you're really pretty when you smile"
(hmmm . . . where have i heard this before?) and she answers,
"is that the best you got?"
feisty. should've seen that bleeping trailer much earlier and might have given a better response when that line was used on me.
anyway, i digress. after exchanging really cheesy pick up lines, Apollo and Irene eventually become serious, like he asks her to marry him serious. she asks him to repeat the question after she gargles because she says she forgets (because she is either deaf or wants to make sure he is really popping the big question women would die to hear from John Lloyd or some bastard they're pining over) and he tells her this big sob story about how his mother ties dental floss on his finger (he ties it where the engagement ring is supposed to be) so that he won't forget. he asks her again so she doesn't forget. but then he turns out to be an ass and leaves her at the altar. damnit, just one look at her and he bails. talk about runaway groom. she waits for him for days but he never comes back. they see each other at the grocery and she pretends to have amnesia so she'll have an excuse to not know who he is. he tries to win her over. he does. he asks her to marry him again. WHILE INSIDE THE REALLY CROWDED MRT TRAIN. when he realizes that she was lying all along about the amnesia he gets mad at her. jerk. they miss each other, they promise to start over and meet. he gets into a car accident and has the real amnesia. how's that for an ending?
of course, my companions were making fun of me as i cried while watching the movie.
THIS IS THE REASON I DON'T LIKE WATCHING LOCAL FILMS: THEY'RE NOT REAL. JOHN LLOYD IS NOT REAL.
there is no way in hell there is an actual straight man that is as sweet as that. he is a great actor because he is able to make us believe that there are guys out there who would willingly stalk you just to win you back.
DOESN'T HAPPEN.
remember the movie He's Just Not That Into You? that movie, you should watch.
most of us women, are the general rule, and rarely the exception.
again, that's why i don't like local movies. they lead you on. they just give you the false impression that true love will prevail in the end. John Lloyd makes money by giving you the fantasy that it does. true love does not exist. forever has an expiration date.